High Voltage model PTS-37.5 DC Hipot Tester
No stress rentals! We help you to choose the equipment that you need, we expedite shipment, and follow up.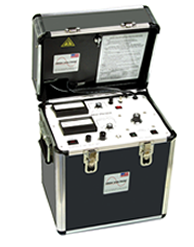 37.5kV DC Hipot Tester
Control panel and tank housed in a single 50lb enclosure
Input is 120V, 10A, 60Hz
Output is 0 to 37.5kV DC, 10mA negative polarity, positive ground
Continuous duty
Ripple is less than 2.5%, RMS resistive load, (N/A for capacitive load)
Dimensions: (14 x 11 x 14)in
Shipping weight is 75 lbs.